During some rapid growth within the marketing team, I was allowed more time to investigate and act upon some marketing initiatives with regard to the company's online presence. We agreed on a strategy to enhance the SEO by building up a network of minisites. These minisites would focus on each sub-brand of Open Colleges and speak to those groups of student.
Responsibilites:

IA & Wire frame, UX Design & Graphic Design
Front-end development

Technologies Used:

Photoshop, HTML, CSS, Javascript
The Project
I held a meeting with the Director of Marketing and Head of Search Marketing to discuss the strategy for the network of minisites. Each minisite would have a main page which would then link to course category pages and then course pages. The intention was to keep testing and optimising the website and possible use the marketing landing pages as part of this strategy.
Once the IA and content had been agreed, I moved on with creating the wireframe. This would be one of the first times we'd create a responsive website which the wireframe below relects.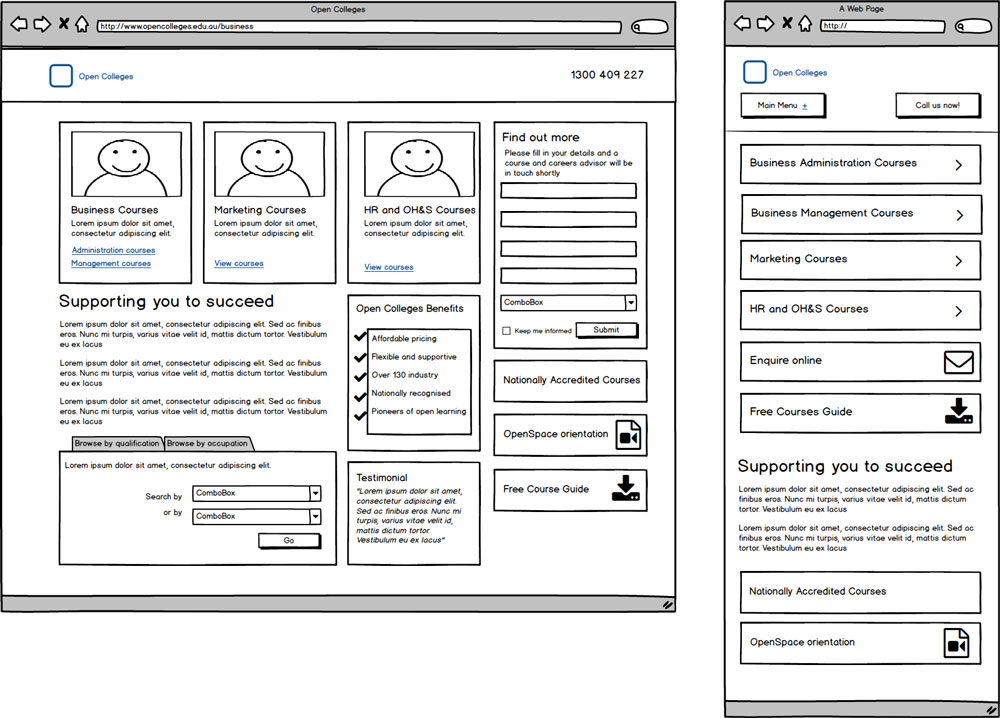 The next stage was to design the website. I was still using Photoshop for designing mockups at the time. I'd later move to rapid prototyping software such as Adobe XD and Sketch (depending on the tech the rest of the team was using).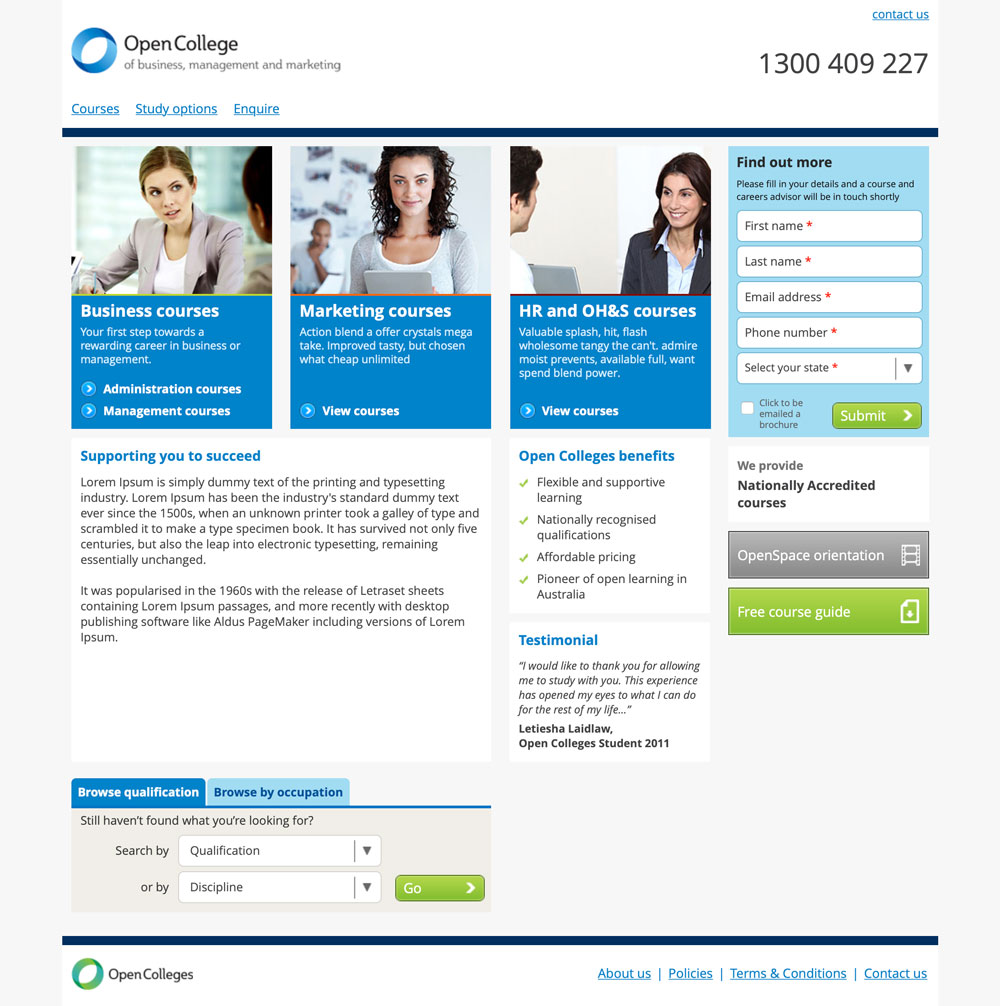 I coded a working prototype but I left Open Colleges shortly afterwards and I believe the minisite strategy was discontinued.