I was the Digital Design Manager at Clime from early 2013 to July 2019. Clime is a listed investment company specialist Australian equities manager whose main entities are Clime Asset Management and Clime Investors Education, trading as Clime Direct. I've redesigned the Clime website three times in 6 years as we needed to increase leads and highlight our growing product classes and events. The current version was designed to consolidate all of the business units into one central hub.
Responsibilites:

IA & Wire frame, UX Design & Graphic Design
Front-end development
Ongoing management and optimisation

Technologies Used:

SlickPlan, Photoshop, Adobe XD, Balsamiq Mockups, Hotjar, Optimizely, Wordpress, HTML5, CSS
The Project
The project was kicked off as a requirements discussion between the CEO and myself. This discussion covered his vision for the group and how we could consolidate all business groups into one website.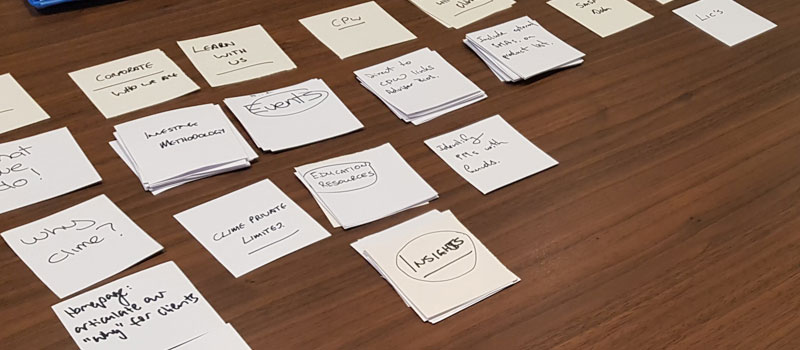 My next step was to call a meeting with all of the senior executives and business unit heads to hold a card sorting session and general discussion on their specific requirements. The existing group website had a lot of legacy content that required revision to learn if it was still relevant or needed to be updated so this was a great environment to make them actually think about the content for their units.
I created a proposed sitemap using an online tool called SlickPlan and shared it with the stakeholders. I then created a few wireframes using Balsamiq Mockups.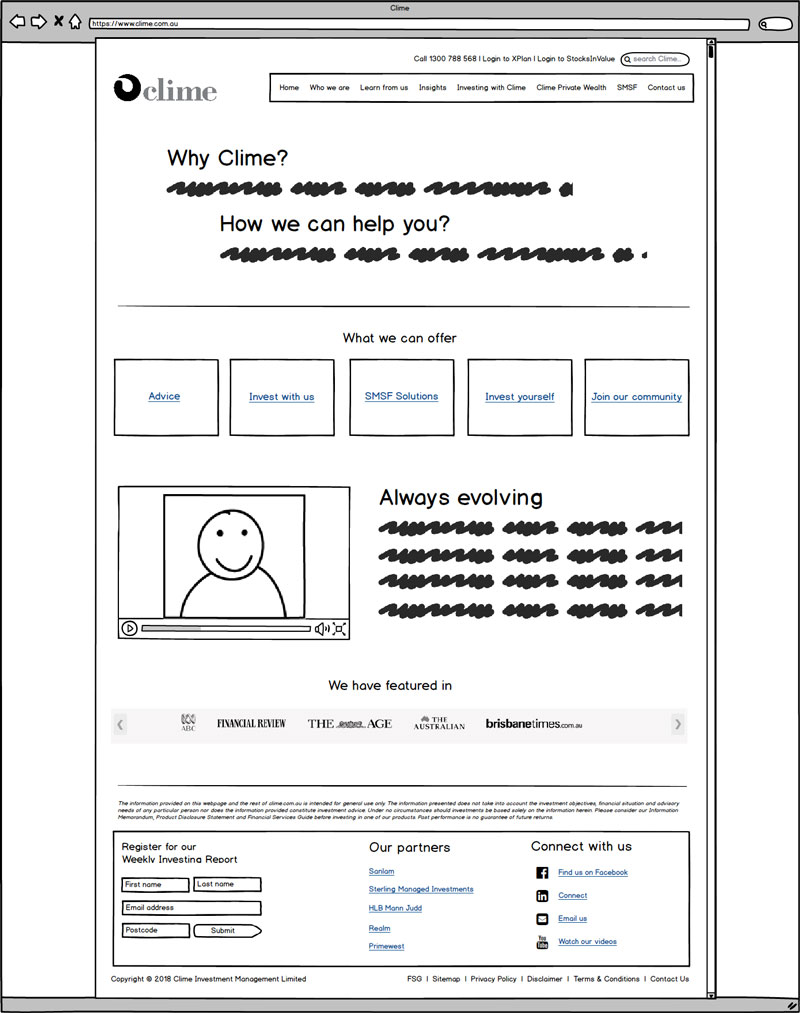 The initial wireframes were then reviewed by the relevent stakeholders before being signed off.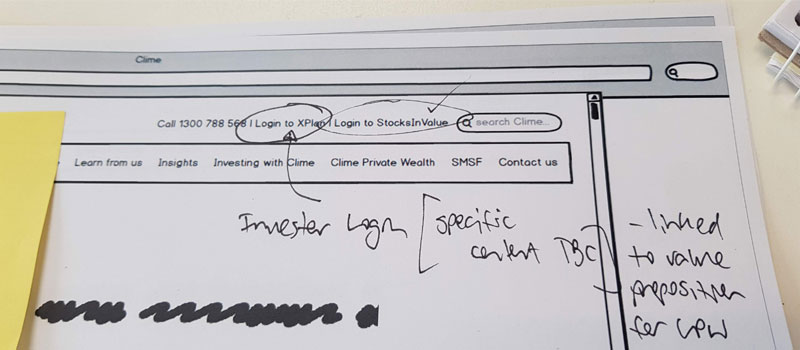 One of the final stages of the design process is to design a prototype to make sure everyone is happy with the layout, colour pallete and the voice. Once signed off, I then went ahead and built the website by modifying the existing Wordpress theme. I would have preferred to have built it from scratch but the tight timeframe did not allow this.