---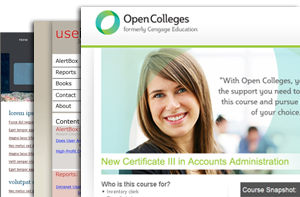 A little about me.
I'm Harry Saunders, a web designer and front-end developer with a real passion for creating websites that are usable and engaging.
During my time working online I have designed and developed for IDG Communications Australia and as the Web Designer at Open Colleges (formerly Cengage Education), I'm currently available for new and exciting opportunities as well as freelance projects.
My portfolio page is a snapshot of my work to give an idea what I can do for you.